Author:

vladmin

Posted:

June 4, 2015
Fresco's Fish & Chips Set to Open 2nd Location along St. Clair Avenue West
It's confirmed. In just a few weeks, Kensington Market's Fresco's Fish & Chips will open it's doors along St. Clair Avenue West near the corner of Atlas Avenue. According to Fresco's they will serve lunch and Dinner and offer delivery to the community.
Fresco's will offer a fantastic lunch special and if you like Quebec Style Poutine, then you'll love their lunch specials.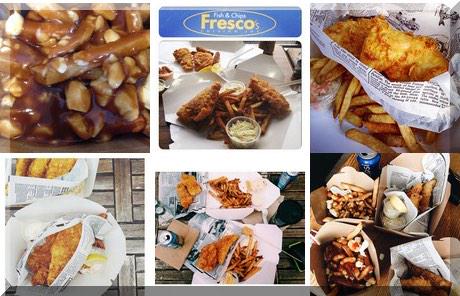 "We are trying our best to sustain the global fish stock and the oceans themselves.
We use only the best fish, chosen for its consistent excellence. Some of our fish are Ocean Wise sustainable seafood products. We are committed to add one more OceanWise product every three to six months or as they become available."