Hooked on Books | Give Your Kids The Gift of Words This Season | By Joanne Sallay | #TeachMeTuesdays
The month of December is anticipated by students and their families as an opportunity to enjoy time off together. It's also a great time for bonding by indulging in a bit of story-time. As we shop for the perfect gifts for our little learners, here are some books to consider for the holiday shopping list.
[dropcap]C[/dropcap]alling all hockey fans! This alphabet book teaches everything from ABCs to the ins and outs of this popular sport with fun facts, trivia and hockey history. Along with rhyming text and life-like illustrations, readers will learn through the letter M why the maple leaf symbol was chosen and through the letter Z the origin of the Zamboni machine. Parents, get ready to learn some new things with this one!
[dropcap]T[/dropcap]his award-winning tale is based on an experiment by The Washington Post that took place one winter day in a subway station in Washington, D.C. Joshua Bell, the renowned violinist, performed a free concert in disguise as a street musician while over 1,000 busy commuters passed him by. This special picture book captures the findings through a fictitious boy named Dylan who wanted to stop and enjoy the music. An important life-lesson is illustrated to teach kids to take the time to recognize and appreciate beauty in all forms.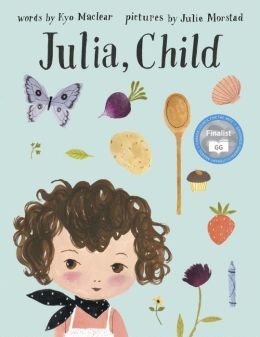 [dropcap]T[/dropcap]he holiday season is synonymous with cooking and baking. A delicious book with delectable pictures — Julia, Child is recommended for the budding gourmet. For the fans of Mastering the Art of French Cooking, their children will enjoy this story that's loosely based on the famous Julia Child. Warning: you may want to break out into the kitchen and start baking. Bon appétit!
JOANNE SALLAY is a Director at Teachers on Call, a personalized home tutoring service with 30 years of experience, providing one-on-one instruction in all subjects and grades. Visit Teachers on Call at: teachersoncall.ca