Author:

vladmin

Posted:

June 30, 2016
Take A Staycation – Make The Most of Your Summer By Staying Home! By Jennifer Greenberg
For eight months out of the year we curl up in sweaters and wrap our hands around steaming mugs of coffee. But during those other four months, our city comes alive with the heat of summer. Tank tops, shorts and sandals become our uniform and we spend every waking second outdoors.
So how do you turn May-August into one long staycation in the city? We've got a couple of ideas to keep you busy and blissful in Toronto this summer:
Backyard Cottage: Checkout your local Home Depot or Canadian Tire and snag some patio
furniture on sale. A couple of Adirondack chairs, a fire pit, twinkle lights, and a blanket for the kiddies to lie down and look at the stars. You're just a marshmallow bag away from recreating that Ontario cottage vibe in your own backyard. Local Tip: pop into Roast Fine Foods or The Healthy Butcher for some BBQ goodies and Fiesta Farms for fresh fruits and veggies (we're thinking Sangria!).
Camps by Day: Our city is filled with solutions for entertaining the little and not-so-little-anymore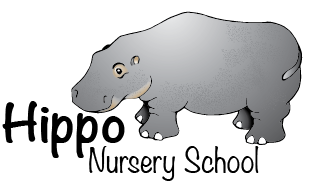 in our families. Harbourfront Centre offers summer camps in a broad range from sailing to circus, the TDSB offers camps in Hillcrest Community School, our local Hippo Co-Op provides a daycamp for the little ones ages 2.5 – 5, and Northern Karate on St. Clair runs their Camp Black Belt—no martial arts experience required!
Patios by Night: We grownups need a bit of fun in the sun as well, and that is why our streets are typically lined with patios, sunglasses and cold brews as far as the eye can see. In our neighborhood we love brunching at the Rushton or Hotel Gelato in between meetings, a quick coffee break at Zaza, or a dip in the Gelato Bar at Cocoalatte or make the trip a little further west to Corso Italia and La Paloma.
Splashin' Afternoon: Summer days tend to defy all our notions of time, especially bedtime. So let the kids play a bit later, stay out a bit longer. Outdoor splash pads and wading pools are ideal for younger kids and provide endless amounts of activity; even if it is as simple and joyful as splashing
around in water under the sun. Our favourites are; the splash pad at Artscape Wychwood Barns, the Hillcrest Park wading pool (check the times posted), and the Wells Hill Park wading pool. Another favourite neighborhood staple is of course, Christie Pits Pool. The pool has a shallow splash area for the small kiddies and a two-story water slide for the more daring.
These long summer days will seem to disappear in a flash so make sure you make the best of what our incredible neighborhood has to offer. From a day laying out by the pool, to a night laying under the sky—you can recreate and match any vacation scene right here in our own backyard. With a little planning and a bit of elbow grease, your Toronto getaway awaits.
JENNIFER GREENBERG is a Sales Representative for Harvey Kalles, mom and active supporter of the St. Clair West Community for well over 15 years. LOEWITHGREENBERG.COM